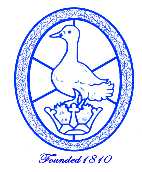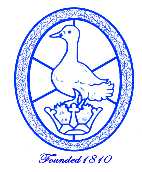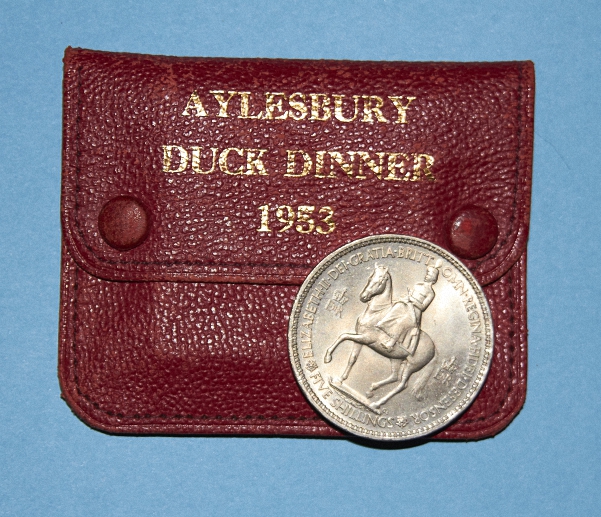 Full Table
for Aylesbury Duck Dinner
The Aylesbury Duck Dinner being held for the first time on October 31st is already being considered as a "must". The 200 seats at table in the "Bull's Head" Hotel, have already been allocated and dozens of people have been told, "sorry no room"
The toast "The Aylesbury Duck," will be proposed by Sir Norman Birkett, one Britain's finest after dinner speakers, and the reply will be made by Dr. Blount, poultry adviser to British Oil and Cake Mills Ltd.
Col. F. W. Watson will propose "The Guests" and replies will come from the Mayor of Oxford, Councillor Alan Brown, and Dr. R. Coles chief poultry advisor to the Ministry of Agriculture and Fisheries.
"The Ladies" will be proposed by Mr. Gilbert Smith and the reply – which it can be assumed will be a very witty one – will be given by Mrs. Phyllis Whitby Craddock, better known its "Bon Viveur" of the Daily Telegraph"
Before dinner Whitchurch Morris Men will lead in two ducks being carried on silver salvers by two chefs. After they have been "approved" by Sir Norman, and the Mayor of Aylesbury, Councillor A. J. Sage, the head chef will be presented with a set of Coronation coins in a leather-bound casket made specially by an Aylesbury craftsman.
Besides many writers of the national Press the B.B.C. will be well represented by Bill Duncalf (outside broadcasts), Godfrey Baseley (B.B.C. agricultural advisor), Kenneth Buthlay (B.B.C. North American Service) and new T.V. announcer, Noel Middleton.
Report from The Bucks Herald 1953